WHAT DOES THE WARRANTY COVER ?
All vehicles (new or used) are issued with a guarantee for your peace of mind.
SJS supports its products and services by conducting a pre-delivery inspection and by offering a comprehensive warranty to ensure that each car delivered can be driven safely with confidence. Please follow Maintenance Guideline to improve your car efficiency.
ALL SJS VEHICLES ARE DELIVERED AND SUPPLIED WITH WARRANTY.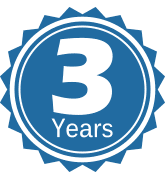 FOR NEW CARS
"36 Months or 100,000 km.
Whichever occurs first from time of delivery." FOR USED CARS
1 to 5 years old
"6 Months from time of delivery." FOR USED CARS
more than 5 years old
"3 Months from time of delivery."
SJS WARRANTY BEGINS :
Warranty period begins on the date of the Vehicle begin delivered, which is stated below.
SJS WARRANTY PERIOD :
NEW CAR : 36 Month or 100,000KMs whichever occurs first from time of delivery.
USED CAR : 6 Months from time of delivery for 1 to 5 years old car, or 3 Months from time of delivery for more than 5 years old car.
SCOPE OF SJS WARRANTY :
SJS warranty each Vehicle that it will be either repaired or any parts replaced that is defective in materiel or workmanship under the maintenance and normal use.
The warranty is limited for regular servicing done every 10,000KMs by an authorized workshop of the Vehicles Maker.
Owner has to contact an appropriate SJS representative to discuss possible claims.
If an Owner repairs the Vehicle without prior authority from SJS this Warranty will be void.
SJS will arrange to make any repairs or replacements.
All defective parts replaced under this SJS Warranty become the property of SJS.
This SJS Warranty does not apply to tires, batteries, brake pads or any common ware and tare parts.
SJS LIABILITY :
SJS Liability under this SJS Warranty is limited, at the option of SJS,
to the repair or replacement of faulty components or parts or payment for such repair or replacement.
This SJS Warranty is only applicable whilst the Vehicle is in the same country that SJS delivered the Vehicle to.
OWNER LIABILITY :
The Owner is responsible to discuss any possible claim with an appropriate SJS representative first and to follow instructions given by SJS.
Failure in doing so results in the Owner being accountable for any cost which may have occurred as a result of their action.
The Owner is responsible for the cost of any claim raised which are not covered by this SJS Warranty besides the fact if the Vehicle had an actual defect or not and no matter if actual repairs or replacements were necessary to be made.
Any Cost of replacements and repairs outside of the Warranty are the liability of the Owner.
WHAT YOU MUST DO TO MAKE A CLAIM UNDER SJS WARRANTY :
1) Contact SJS for a claim form.
2) If a defect in your Vehicle becomes apparent, you must do the following things in order to make a claim under this SJS Warranty.
a. Use all reasonable means to protect the Vehicle from further damage once the defect becomes apparent.
b. Immediately notify SJS of defect and location of Vehicle.
3) Warranty repairs under this SJS Warranty will only be carried out free of charge at garages assigned by SJS to do so.
4) For NEW cars SJS will provide transport cost free of charges ONE TIME ONLY through out the warranty period.
Under this SJS Warranty, it is your responsibility to make and pay for arrangements to transport your USED Vehicle to and from the assigned workshop.
SJS can provide such transport services for used cars at additional Cost.
1) Any damage, failure or defect which occurs as a result of an accident, or where an accident has contributed to the occurrence of the relevant damage, failure or defect.
2) Any motor Vehicle or part which has been subject to, or and damage that occurs as a result of, misuse, negligence, accidental damage, or improper or inadequate maintenance by or at the instigation of the owner.
3) Improper repairs or repairs rendered necessary or arising from the use of products that are not genuine Products, Parts or lubricants from the Maker of the Vehicle covered by this SJS Warranty.
4) Any Vehicle used for competition (whether sanctioned or unsanctioned competitive events), racing or record attempts or equipped with performance enhancing components.
5) Normal maintenance service, unless due to a defect in workmanship or material.
6) Normal replacement of service parts unless due to a defect in workmanship or material.
7) Deterioration of any item due to use and exposure, unless due to a defect in workmanship or material.
8) Any Vehicle which has been deem a "write-off" by an insurance company or SJS
9) Modifications made to a Vehicle by or at the instigation of the owner, which affect adversely the vehicle's reliability, stability, or overall performance.
DOWNTIME :
SJS will not be liable, under this SJS Warranty, for any cost, expenses or damage incurred by the owner while a vehicle is out of service during performance of any warranty.
TRANSFER OF WARRANTY :
This warranty is transferable to the next owner, at additional cost, or will become ineffective with transfer of owner of said Vehicle.
LIMITED SJS WARRANTY COVERAGE :
In Case of after-market accessory installed by SJS we will warrant the fitment & accessories.
BENEFIT OF SJS WARRANTY :
No charges to customer for repairs covered by the SJS warranty car policy due to faulty materials and/or workmanship
Reassurance of SJS providing accident free, top quality Vehicles in prime condition only as
SJS will be liable for any repairs under this Warranty.
For More Information
Please fill in Quotation to get your offered price. Or fill in Contact Form to let us know your desire. Our Customer Service Department is at your complete disposal for any questions and will send you more info about SJS Car Warranty Guideline.